The growing demand for health care services and the constant changes in U.S. health care regulations have created a wide variety of business opportunities related to health care.
When the pandemic broke last year, the need for more healthcare professionals became more apparent. For example, as the virus affected tens of thousands, especially seniors with comorbidities, the need for home health care services and other developed cities also increased. Because of the demand, more individuals trained to become healthcare service providers.
If you have been thinking about starting your own business, there's never been a better time to consider a healthcare startup venture's challenges and possible benefits. Here are a few options:
1. Hospital Supplier
The healthcare industry is a multi-billion dollar business that continues to grow. Opportunities abound for entrepreneurs with the right qualifications and experience.
A health care supplier provides materials, equipment, and supplies used by hospitals, physicians' offices, and clinics. Hospital suppliers may be manufacturers of medical devices or offer janitorial services, food preparation, or laundry.
2. Medical Billing Service
The medical billing service is a cornerstone of the healthcare industry. A large percentage—perhaps as much as 80 percent—of the charges generated by physicians, clinics and hospitals are never collected from patients. For those who can afford it, this results in lower operating costs.
3. Physician
If you have a degree in medicine, then you have the qualifications necessary for operating a successful healthcare business of your own. A physician or dentist can either run a private practice alone or form a group with other doctors.
4. Medical Transcriptionist
A medical transcriptionist listens to audio recordings of doctor's examinations and records what they hear on paper. The transcriptionist must ensure that what they record is accurate and complete.
5. Physical Therapy Service
The growing population of senior citizens in the U.S. has resulted in a demand for physical therapy services to help them maintain their mobility and independence. This is an industry with an excellent future, giving you a solid opportunity to make money.
6. Cosmetic Procedure Clinic
The increased demand for plastic surgery in the U.S. has created an excellent market for plastic surgeons, with most patients being middle-aged women. With more than 13 million Americans having cosmetic procedures worth $10 billion, this is a growing area of health care attracting aspiring entrepreneurs to start their own business.
7. Fitness Center or Gym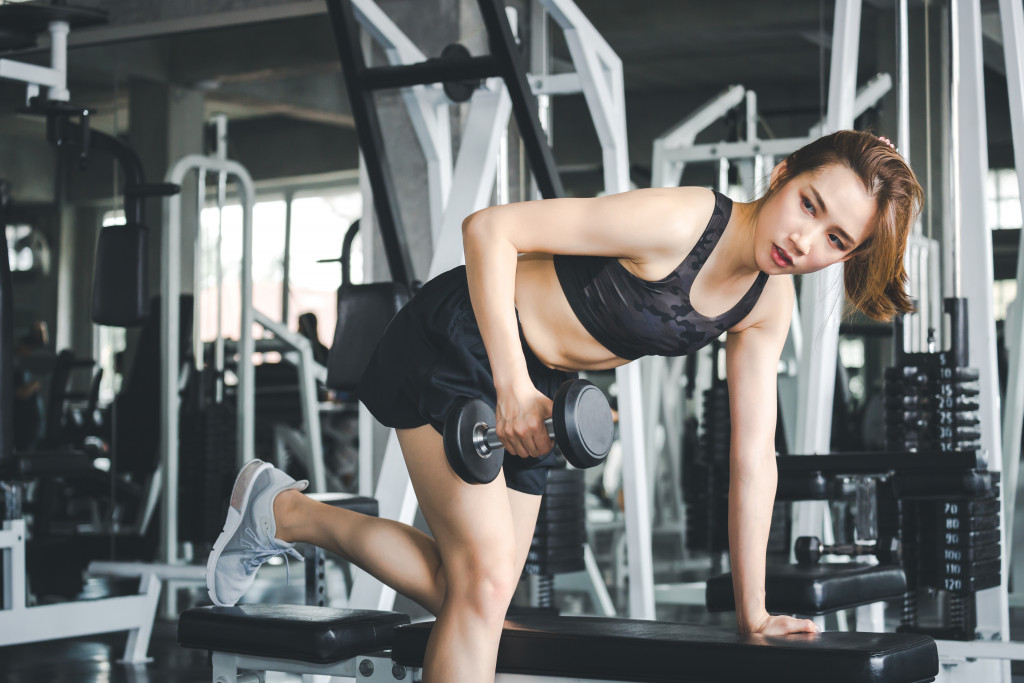 The fitness industry is a multi-billion dollar business that continues to grow. Opportunities abound for entrepreneurs with the right qualifications and experience. While this is not directly related to healthcare or medicine, it still makes for an excellent business opportunity.
8. Medical Tourism
If you are looking for a new country to start your own medical practice, consider the growing industry of "medical tourism." Health care costs in the U.S. are some of the highest globally, but they can also be much lower elsewhere. By starting your own clinic in a place like Costa Rica, you can offer your services and enjoy a new lifestyle at the same time.
9. Telemedicine Service
Telemedicine, also known as "telehealth," is an industry on the rise given its low cost of entry and a high potential for profits compared to other types of medical businesses. This requires advanced technology, but you can earn substantial profits if your business is booming.
10. Hospital Executive
This is another industry with excellent prospects, especially those who have the experience needed to manage a hospital facility. Health care executives are in charge of implementing strategies and goals related to an organization's or institution's performance. They are the ones responsible for making decisions that affect the way hospitals operate.
11. Mobile Medical Service
More and more people looking to improve their mental wellness are turning to mobile services. This is an industry with an excellent future, giving you a solid opportunity to make money. It has snowballed because of the high cost of healthcare in the U.S., leading many to seek cheaper options elsewhere.
12. Medical Coder
If you understand how doctors' interpretation of symptoms, medical tests, and lab results affects billing, this industry may interest you. A medical coder plays a role in ensuring that healthcare providers are paid for their services by insurance companies, Medicare or Medicaid. Since doctors' reports are all different, the coder's job is to turn them into consistent documentation that ensures payment.
Final Thoughts
While there are plenty of good opportunities in the healthcare industry, you may find that one is more suited to your skills or interests than others. The list above was created with the intention of helping budding entrepreneurs get started thinking about what they might want to do when it comes time for them to start their own business.