Backyards in the past were primarily forgotten spaces of a property. Nowadays, most people are aiming for outdoor living. As such, backyards have become one of the focal elements of entertainment on all properties. Planting beautiful flowers and landscaping are only part of the steps when transforming your backyard into a retreat area. You need to take your landscaping to the next level with the right structures to add functionality and interest to your space.
This need not mean costly constructions but rather an inexpensive fabric structure such as an awning, pergola, patio cover, or umbrella. To maximize your backyard retreat area, you need to include different structures in it. Here are some of the must-have structures.
Covered Kitchen
Cooking outside is now a favorite activity that can be the centerpiece of your outdoor entertainment. You will naturally include grills and accessories like cabinets and countertops in your outdoor kitchen. You should consider covering the kitchen to not only protect these accessories from harsh elements but also enable you to use your kitchen in all weather conditions. Your ideal choice is to have a pergola over your cooking spot along with lighting and a fan.
Shaded Spa
The right fabric structure can also shade your spa. This way, you can enjoy time in the hot tub, even in freezing temperatures and cover the spa in intense sunshine. Shading your spa is also essential to maintain your privacy from nosy neighbors when relaxing. Along with the roof, you can include lattice panels or screens to maximize privacy or have some plants along the spa's border in growing pots.
Dining Pavilion
The pavilion is a strong structure that has a decorative facade and often a peaked roof. Though primarily designed for dining, it can also serve as the anchor for the flow of your outdoor activities. When designing your dining pavilion, ensure the elements match those of your property's primary building to create a harmonious outdoor. The pavilion's scale should also not overwhelm the other elements in your backyard retreat.
Lounging Gazebo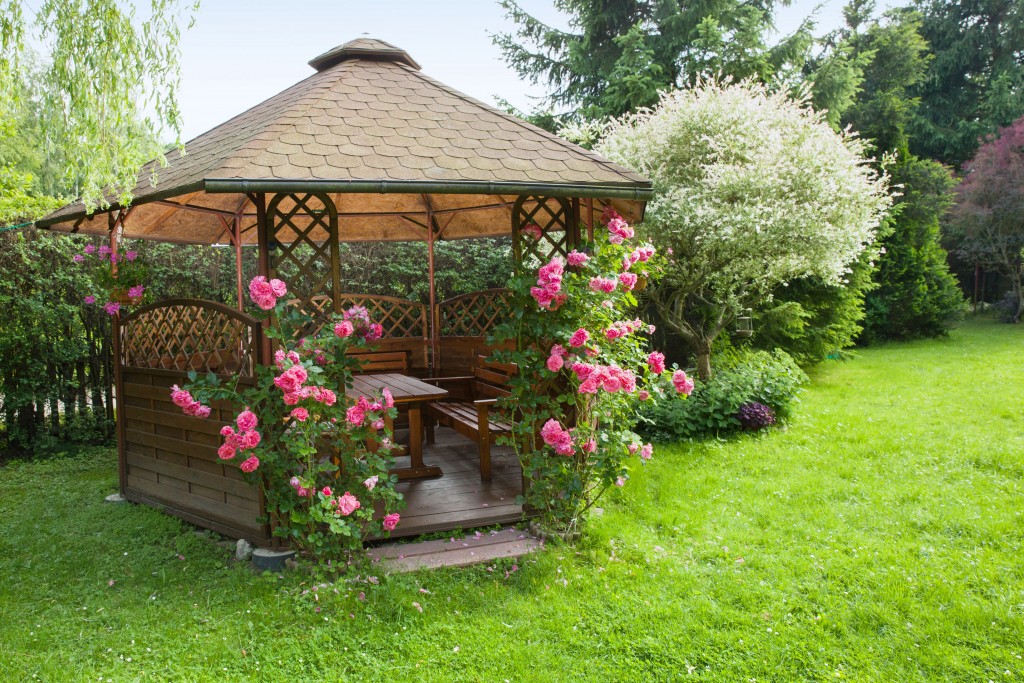 The gazebo resembles the pavilion but features a domed rather than a peaked roof. You can use your gazebo for lounging more so when surrounded by the beautiful plants in your backyard. The landscaping plants you choose should be lush to offer privacy and shade. You can also have a fountain installed nearby to enjoy the soothing water music sound.
Pool House
This is worth considering in properties with a swimming pool. The pool house encloses amenities like a shower, changing room, and bar. Some people also include sleeping quarters in their pool house to maximize its functionality. If the pool house seems like too weighty a structure to consider in your backyard, you can have a cabana. This has open sides and a fabric covering and is designed for some privacy and shade for pool users.
With the right structures from the above, indoor entertaining in your property might largely become a thing of the past. The structures will also significantly boost the value of your property at almost nothing compared to other remodeling works. Augment your outdoor living inexpensively today with the right fabric structures for the above structures.