Flavor and aroma hops take center stage in brewing beer. However, choosing the right bittering hops can further enhance the quality of your brews. Bittering hops can highlight the flavors and aromas of your brews or give them an extra kick to make them even more flavorful. Your choice of hops can span the bridge of generations, allowing you to make mature or fresh brews.
Clean
Several bittering hops add little to no flavor to your brews. This allows your flavoring hops to take center stage. It also highlights the distinct flavors and aromas of your primary hops. Citra, Galaxy, and single hop brews work well with clean hops.
Warrior
Most American brewers will probably list Warrior as one of their go-to bittering hops. Warrior provides strong bitter flavors with a bit of hoppiness to brew but little additional flavor. Warrior is great for IPAs, lagers, and saisons. It is probably the most popular bittering hop and is readily available in most stores.
Magnum
Tracing its roots in Germany, Magnum or Hallertauer Magnum retains some of its noble lineages. Magnum provides clean and crisp bitterness. It has milder bitterness compared with Warrior, making it suitable for more refined flavor hops like Hallertauer Blanc or Nelson Sauvin. Magnum is being grown in the United States (those grown in Germany have the Hallertauer tag in the name), so it is readily available.
Fruity Brews
Flavorful brews are all the rage, and citrusy and fruity have the highest demand. While hops like Citra or Galaxy can stand on their own, other hops may require help to reach higher levels of flavor and fruitiness. Bittering hops that add a bit of flavor are the best combination to bring about the flavors of milder hops like Mandarina Bavaria or Motueka.
Strata
The new hop from Oregon is gaining a lot of attention as a dual-purpose hop. As a flavor hop, it contains tones of strawberries, mangoes, passion fruit, melon, and grapefruit. Used as a bittering hop, it retains a very subdued version of its original notes while providing clean, balanced bitterness. Various types of strata hops have been in the market for less than three years, so you might need to do a little digging to find them.
Centennial
Using one of the Four C's as a bittering hop might seem like a waste. However, brews that combine Centennial and flavor hops are quite popular. As a flavor hop, it produces citrus and floral notes with undertones of pine. As a bittering hop, it retains some of its fruity notes while adding mild floral notes.
Mature
More traditional (or older) drinkers prefer their brews with a bit more character. Noble notes like earth, pine, and spice were popular for a good reason; you can also add them into your brews to suit the demand. While most brewers will use a combination of hops to make flavorful yet mature brews, you can also use bittering hops to add character without toning down flavors.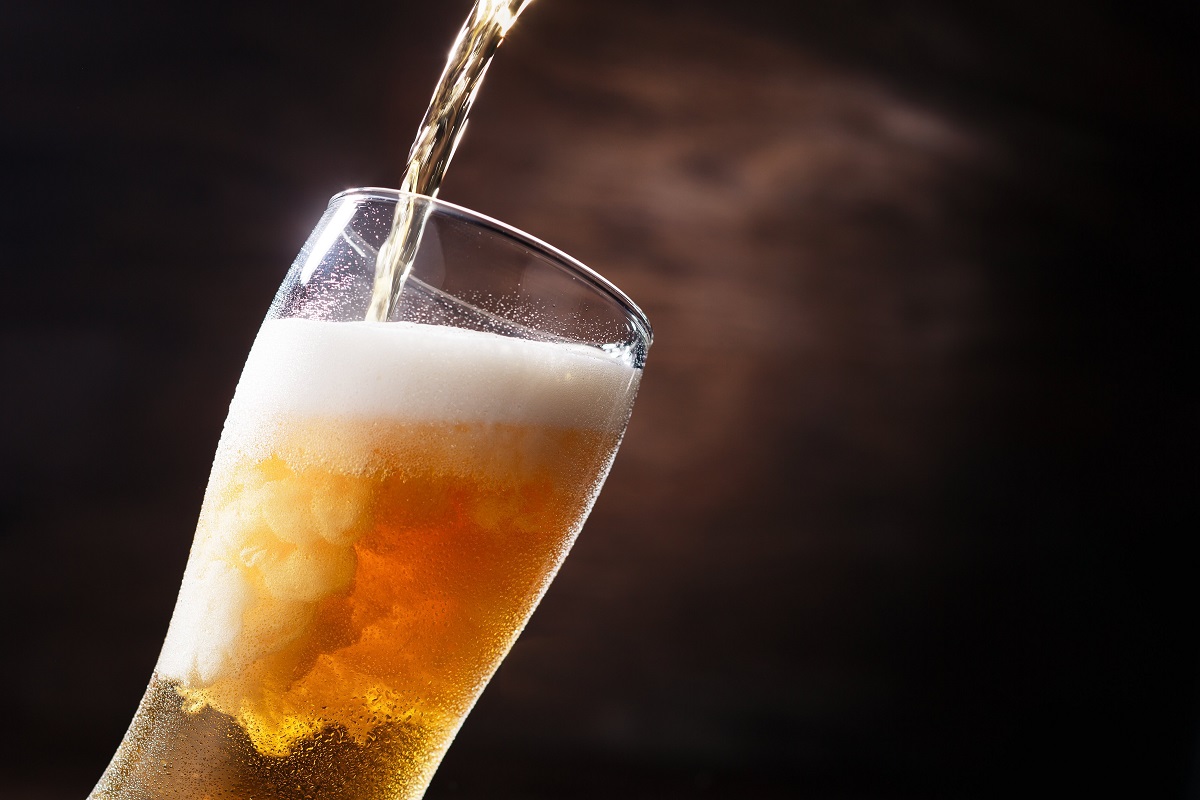 Simcoe
Simcoe produces clean and crisp bitterness similar to Magnum. However, it also adds traces of earth and pine to your brews. Unlike mixing hops, using Simcoe for bittering will highlight the tones of your flavor/aroma hops without adding or mixing additional notes.
Nugget
Nugget's popularity has fallen to the wayside after the advent of more flavorful hops. It produces notes of pine, ginger, spice, and mild hints of citrus. It retains mild pine and spice notes when used in bittering. Nugget provides clean bitterness similar to Magnum although not as smooth.
Quirky
Sometimes you just want to throw your patrons' curveballs and have them wondering at the combination of your brews. That's where quirky hops come in.
Taurus
Germany made one of the most unique hops with Taurus. The hop produces tones of chocolate, curry, spice, and bananas. The combination might not make the best brews, relegating Taurus to primarily a bittering role. With the right timing, its quirky notes can still find their way into your brews. Taurus also contains vast amounts of xanthohumol, which fights cancer and helps you shed cholesterol, so it's technically a health drink.
Polaris
The taste of mint candy is strong in Polaris. It can be a quirky brew on its own with its glacial mint-like tones. Used in bittering, it will alter the flavors of your brews, giving them a bit of minty spice.
Brew better by using different bittering hops to enhance or modify the notes and tones of your brews. Flavor hops might set the tone, but bittering hops set the stage.